ENVIRONMENTAL SOLUTIONS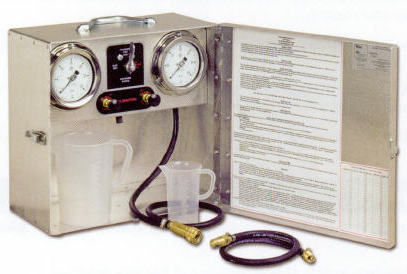 Petroleum Solutions project management expertise is based on a strong understanding of construction methodology and practices that govern successful project delivery in this market.
Line Testing
Petroleum Solutions Ltd hydraulically test above ground, underground dispensing and suction lines. The test procedure is both pressure and volumetric.
Submersible Pump Leak Detection Testing
Petroleum Solutions Ltd uses the Vaporless LDT-890/AF Leak Detection testing system, which is suitable for all motorspirit fuels, diesel, ethanol and methanol fuel blends, bio diesel and many chemical applications. This system performs the US EPA Statutory Test of 3GP @ 10 PSI.
High Performance Mechanical Leak Detections
Petroleum Solutions Ltd provide and install the 99 LD-2000 Mechanical Leak Detector for pressure systems. These units are a direct replacement for Red Jacket and FE Petrol Leak Detectors. These meet US EPA criteria for leak detection for underground pipelines and are provided with a two-year warranty.
We can also provide the 99 LD-3000 High Capacity Line Leak Detector for high flow applications.
OUR OTHER SERVICES INCLUDE: